Welcome to my dog zone!
I love dogs and pets in general 🙂
"Dogs do speak, but only to those who know how to listen."
– Orhan Pamuk
Hi, my name is Toan. I am 31-years old and I had my first dog in 2013. His name is Chen, a Phu Quoc Ridgeback. I loved him so much.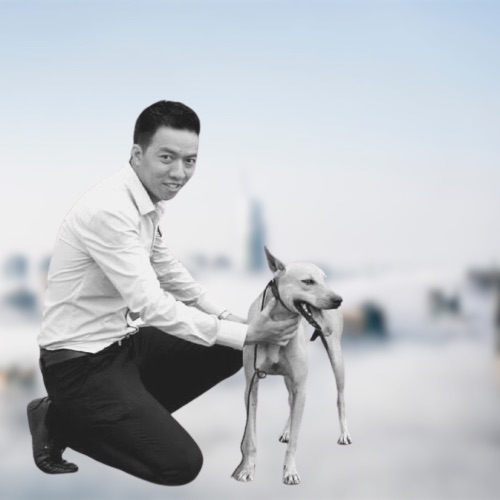 So much so, that in fact, I took a lot of pictures of him whenever I had the chance and posted them online. 
Many people took notice of Chen and many others also fell in love with him.  
Soon, they started asking questions, and I tried my best to answer all of them. They later even began asking about other Asian Dog Breeds. 
That's when I realized that many people still don't know about Asian Dog Breeds. 
That is how my passion began–to make everyone aware of Asian Dogs. In 2021, I finally decided to start my blog to teach people about Asian Dog Breeds. 
And when I say Asian, I mean Pure, Authentic Asian.